SHEET MUSIC
Clarisheets provides teachers and pupils with catchy Clarinet Duets and Sax Duets to play together. Listen to sound bites, download PDFs and print them off from the comfort of your own home!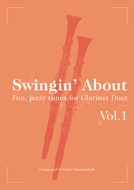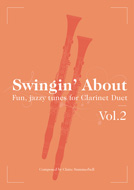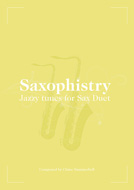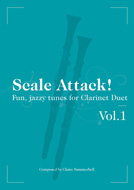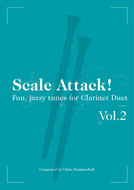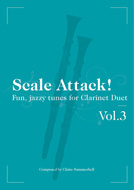 ABOUT CLAIRE
Claire Summerbell is a  London–based Clarinet teacher and composer.  Her main interest is in creating fun, Jazzy Clarinet Duets for young musicians to play together. Claire holds the DipABRSM performer's diploma, has taught widely at a variety of London schools and also teaches privately.
TEACHING
Claire is a highly skilled teacher of clarinet for all ages and abilities. She has fifteen years' experience teaching clarinet in schools throughout London and privately, holds the DipABRSM  diploma in Clarinet Performance and also has a degree in English. As someone passionate about music making, her focus is on teaching music as an inspiring force but with a strong emphasis on the fundamentals. Please contact Claire directly to enquire about availability.
"I first started having clarinet lessons with Claire when I was 8 years old. Every week I would look forward to my lessons she was so friendly and made it such an enjoyable experience. I did my grades and performed in some concerts. Now I am at university I really miss having Clarinet lessons and would love to go back to the days of playing the clarinet with Claire. An amazing, caring and supportive teacher, would highly recommend. 🙂 "
-Sophie
"Claire's infectious enthusiasm made lessons with her an absolute pleasure. Her lessons were always fun and fulfilling while pushing the boundaries and extending my musical knowledge. A wide number of genres were explored ensuring the material learnt was always interesting. Regular pupil concerts always provided me something to work towards and allowed me to enhance my musical showmanship."
-Sahan